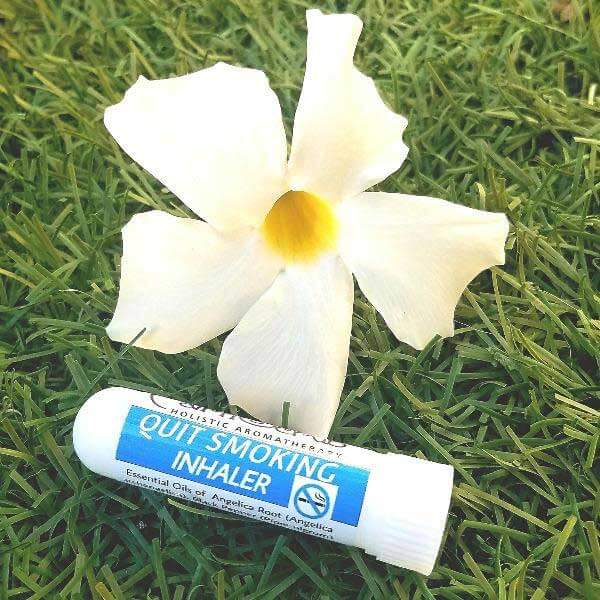 To quit smoking with an aromatherapy inhaler a great way to manage withdrawal symptoms and cravings that derail so many quitting attempts. A personal inhaler can be critical to success, because it is compact and easy to reach for when the craving of smoking a cigarette comes along. Psychologically, holding an inhaler in your hand also takes the place of a cigarette. 
Ingredients: Essential oil of Black Pepper (Piper nigrum), Angelica Root (Angelica archangelica), Orange (Citrus sinensis).
To use: Unscrew lid, hold the tip just about a half an inch below your nostrils and inhale deeply. Use 3x/day or on need-be-basis (should last you 6-8 weeks when closed properly). Colors of inhaler tubes vary. 
• Skin-test "MartiScrub" products by applying a small amount to skin of inner arm. Do not use if redness or irritation occurs.

• Keep "MartiScrub" products closed and out of reach of children & pets.

• Keep oils away from eyes and ears.

• If pregnant, suffering from any medical condition, or taking medication, consult a health care practitioner before using.

• Store products out of sun and extreme weather conditions.

• "MartiScrub" products are not intended to diagnose, treat, cure or prevent disease. The user assumes all risk, liability, and responsibility.