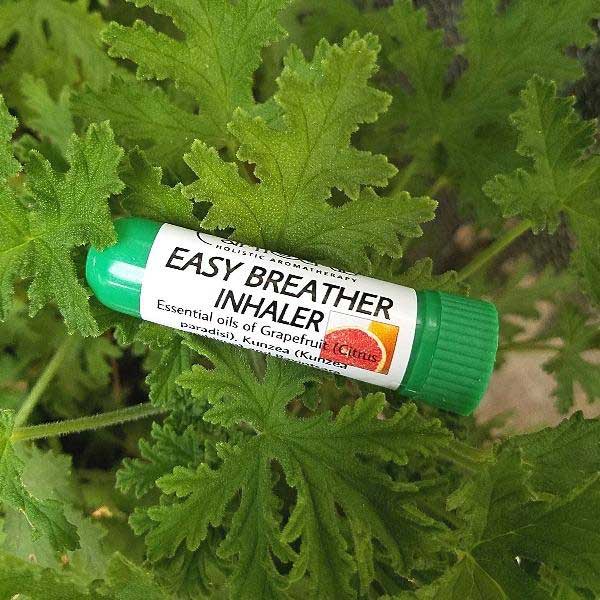 This allergy relief inhaler is made with essential oils of Grapefruit (Citrus paradisi), Kunzea (Kunzea ambigua) and Ravintsara (Cinnamomum camphora), which help relieve congestion, thus promoting easier breathing.
To use: Unscrew lid, hold the tip just about a half an inch below your nostrils and inhale deeply. Use 3x/day or on need-be-basis (should last you 6-8 weeks when closed properly).
Colors of inhaler tubes vary.
Amazing!
If you suffer with allergies, you should try this inhaler! I have bad allergy attacks, sneezing and eyes watering. A couple of deep breaths from this inhaler and all goes away! Love it!
Review for ALLERGY/SINUS RELIEF Inhaler
Review for ALLERGY/SINUS RELIEF Inhaler
• Skin-test "MartiScrub" products by applying a small amount to skin of inner arm. Do not use if redness or irritation occurs.

• Keep "MartiScrub" products closed and out of reach of children & pets.

• Keep oils away from eyes and ears.

• If pregnant, suffering from any medical condition, or taking medication, consult a health care practitioner before using.

• Store products out of sun and extreme weather conditions.

• "MartiScrub" products are not intended to diagnose, treat, cure or prevent disease. The user assumes all risk, liability, and responsibility.