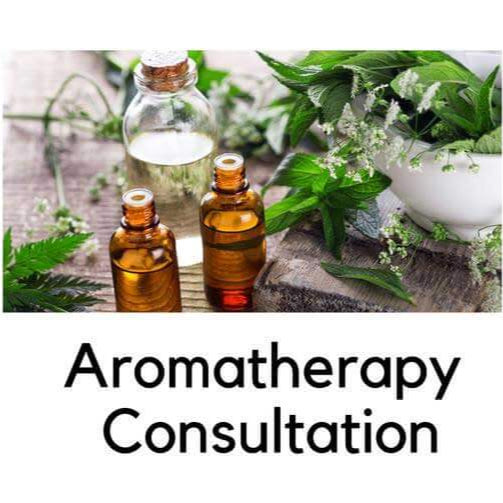 As a certified aromatherapist I am offering holistic treatment options in the form of aromatherapy consultation, suggesting application or inhalation of essential oils/synergy blends, and educating around the safe and effective use of essential oils. Holistic aromatherapy promotes harmony and balance in each person's physical, emotional, and spiritual well-being.
How it works:

After purchase you will fill out my "Aromatherapy Intake Form" to your best abilities and return it to me. After receipt of the completed form I will start the evaluation process and work on your custom product with my recommendations. The resulting product could be in the form of an inhaler, a rollerball (synergy oil blend for topical application), a salve/balm or a spray, which I will ship out to you within 3 - 5 business days. I will contact you within a week after your product is received to check on how you are feeling/improving. I will be available for any questions/concerns during this time at no extra cost.
 
• Skin-test "MartiScrub" products by applying a small amount to skin of inner arm. Do not use if redness or irritation occurs.

• Keep "MartiScrub" products closed and out of reach of children & pets.

• Keep oils away from eyes and ears.

• If pregnant, suffering from any medical condition, or taking medication, consult a health care practitioner before using.

• Store products out of sun and extreme weather conditions.

• "MartiScrub" products are not intended to diagnose, treat, cure or prevent disease. The user assumes all risk, liability, and responsibility.