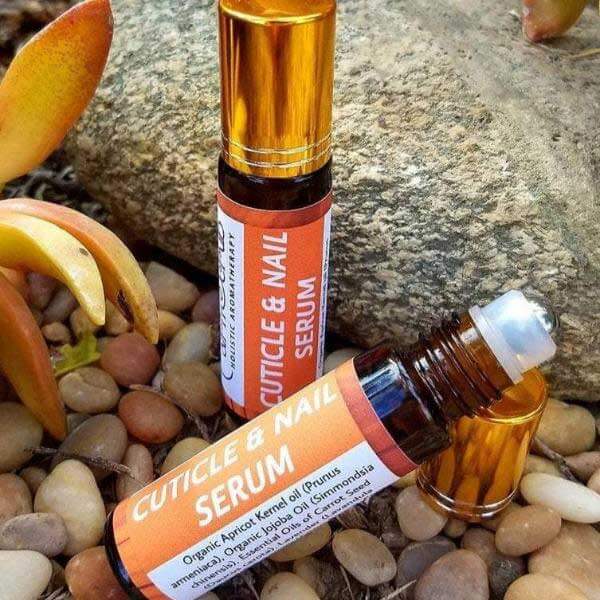 This aromatherapy Cuticle Serum/Nail Serum is to repair and nourish your cuticles and nails fast! Cuticles and nails need regular tender loving care, especially when they are damaged after manicures, pedicures, nail polish removers, fake nails, biting/picking nails, by use of harsh chemicals. 
Ingredients: Jojoba oil (Simmondsia chinensis), Apricot Kernel oil (Prunus armeniaca), Essential oil of Carrot Seed (Daucus carota, Lemon (Citrus limon), Lavender (Lavandula angustifolia), and Peru Balsam (Myroxylon pereirae).
How to use: Roll oil blend over cuticles and nail beds and massage in lightly.
Size: 10 ml 
Works great, love the smell
Works great, love the smell
Review for AROMATHERAPY CUTICLE & NAIL SERUM
Review for AROMATHERAPY CUTICLE & NAIL SERUM
• Skin-test "MartiScrub" products by applying a small amount to skin of inner arm. Do not use if redness or irritation occurs.

• Keep "MartiScrub" products closed and out of reach of children & pets.

• Keep oils away from eyes and ears.

• If pregnant, suffering from any medical condition, or taking medication, consult a health care practitioner before using.

• Store products out of sun and extreme weather conditions.

• "MartiScrub" products are not intended to diagnose, treat, cure or prevent disease. The user assumes all risk, liability, and responsibility.