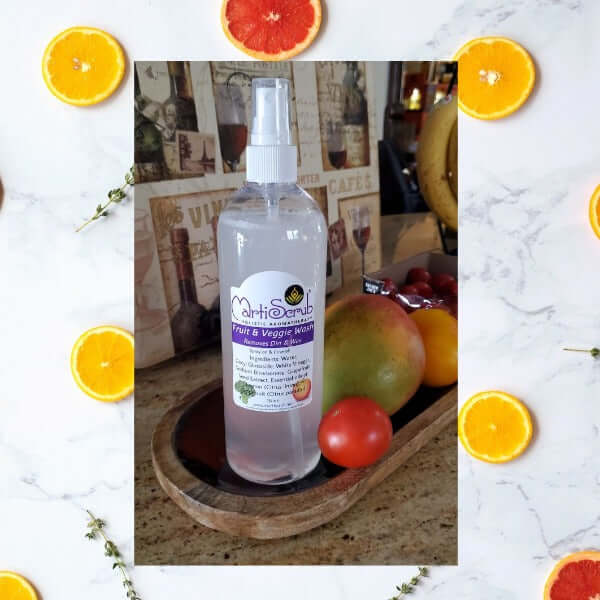 This Fruit and Vegetable Wash is a great alternative to rinsing your produce in water only. The non-toxic formula gets rid of pesticide residue, dirt, as well as wax coatings. Fruit and Veggie Wash is free from harsh chemicals, leaves no taste or odor behind.
 Size: 16 oz PET spray bottle
• Skin-test "MartiScrub" products by applying a small amount to skin of inner arm. Do not use if redness or irritation occurs.

• Keep "MartiScrub" products closed and out of reach of children & pets.

• Keep oils away from eyes and ears.

• If pregnant, suffering from any medical condition, or taking medication, consult a health care practitioner before using.

• Store products out of sun and extreme weather conditions.

• "MartiScrub" products are not intended to diagnose, treat, cure or prevent disease. The user assumes all risk, liability, and responsibility.