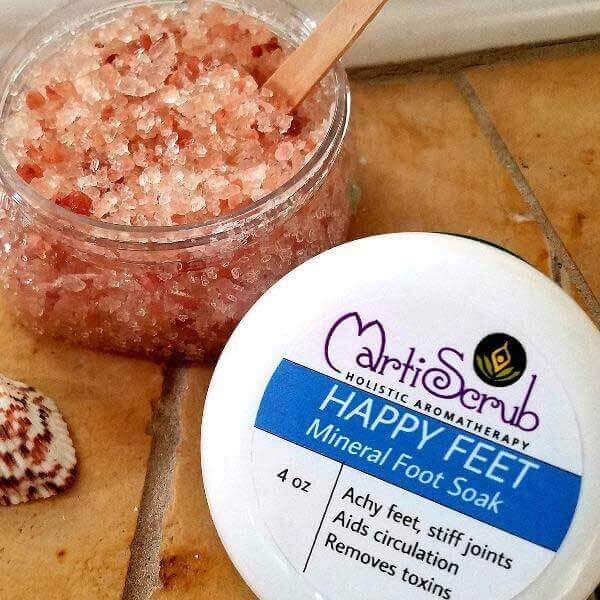 Jojoba oil infused with essential oils of Mandarin (Citrus reticulata) and Peppermint (Mentha piperita) is absorbed by the different salts and results in this delicious smelling aromatherapy Mineral Foot Soak that will make your feet look and feel amazing.
Directions: Add about 2 spatulas of the salt mix and put into a foot spa with hot/warm water. Soak those feet for 10-15 minutes. Jar good for 8-10 foot soaks.

Size: 4 oz PET plastic jar with spatula.
• Skin-test "MartiScrub" products by applying a small amount to skin of inner arm. Do not use if redness or irritation occurs.

• Keep "MartiScrub" products closed and out of reach of children & pets.

• Keep oils away from eyes and ears.

• If pregnant, suffering from any medical condition, or taking medication, consult a health care practitioner before using.

• Store products out of sun and extreme weather conditions.

• "MartiScrub" products are not intended to diagnose, treat, cure or prevent disease. The user assumes all risk, liability, and responsibility.