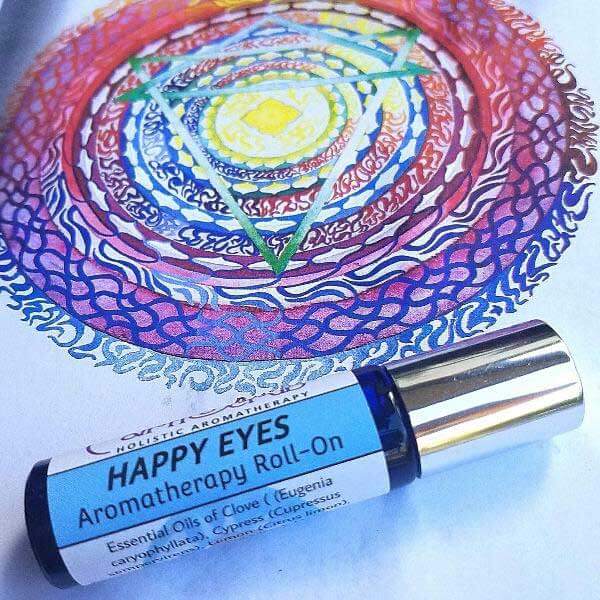 The synergy blend in Happy Eyes is helpful for those having strained, tired eyes (e.g. looking at computer/screens too long).  
Ingredients:
Essential oil of Clove (Eugenia caryophyllata), Lemon (Citrus limon), Cypress (Cupressus sempervirens), Frankincense (Boswellia carterii), Helichrysum (Helichrysum italicum). Diluted in certified Organic Apricot Kernel oil (Prunus Armeniaca).
How to use: Apply at least 2/day an even layer on the ocular bone around your eyes. Make sure the oils do NOT get into your eyes directly. Also apply blend on pulse points to get into blood stream. You may also use rollerball on vita flex points (for eyes: underside of middle finger of each hand).
size: 10 ml
• Skin-test "MartiScrub" products by applying a small amount to skin of inner arm. Do not use if redness or irritation occurs.

• Keep "MartiScrub" products closed and out of reach of children & pets.

• Keep oils away from eyes and ears.

• If pregnant, suffering from any medical condition, or taking medication, consult a health care practitioner before using.

• Store products out of sun and extreme weather conditions.

• "MartiScrub" products are not intended to diagnose, treat, cure or prevent disease. The user assumes all risk, liability, and responsibility.