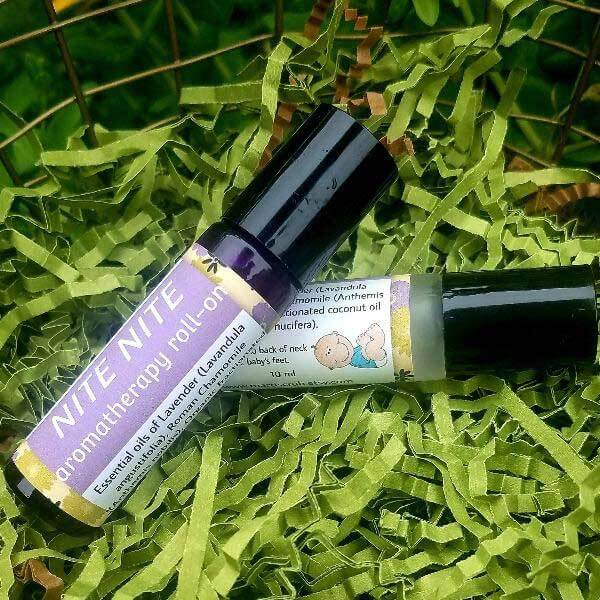 Calming your baby/infant with an essential oil blend that is comforting and soothing without using harmful ingredients. No more restless nights with NiteNite Baby.
Ingredients: Essential oils of Organic Lavender (Lavandula angustifolia) and Organic Roman Chamomile (Anthemis nobilis) in a base of organic fractionated Coconut oil (Cocos nucifera).
How to use: Apply oil blend on your own neck or shoulders and have the baby inhale the oils while holding its head against your neck. For infants over 2 years: Apply to back of neck and/or bottom of toddler's feet and massage oils in gently.
size: 10 ml  
• Skin-test "MartiScrub" products by applying a small amount to skin of inner arm. Do not use if redness or irritation occurs.

• Keep "MartiScrub" products closed and out of reach of children & pets.

• Keep oils away from eyes and ears.

• If pregnant, suffering from any medical condition, or taking medication, consult a health care practitioner before using.

• Store products out of sun and extreme weather conditions.

• "MartiScrub" products are not intended to diagnose, treat, cure or prevent disease. The user assumes all risk, liability, and responsibility.