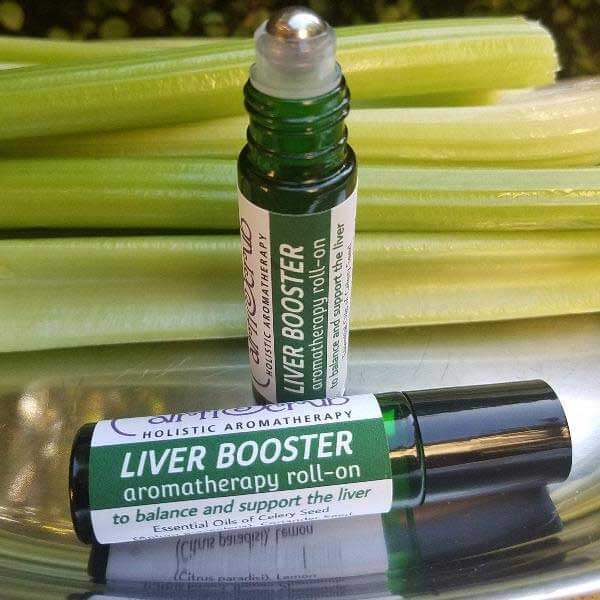 The essential oils in Liver Booster are known to help cleanse and purify the blood and promote detoxification.
Ingredients:
Essential oil of Celery Seed (Apium graveolens), Coriander Seed (Coriandrum sativum), Roman Chamomile (Anthemis nobilis), Grapefruit (Citrus paradisi). Diluted in organic fractionated coconut oil (Cocos nucifera).
How to use: Apply generously on pulse points and inhale deeply 3-5 times. Use upon waking and before bedtime for best results. 
Size: 10 ml
• Skin-test "MartiScrub" products by applying a small amount to skin of inner arm. Do not use if redness or irritation occurs.

• Keep "MartiScrub" products closed and out of reach of children & pets.

• Keep oils away from eyes and ears.

• If pregnant, suffering from any medical condition, or taking medication, consult a health care practitioner before using.

• Store products out of sun and extreme weather conditions.

• "MartiScrub" products are not intended to diagnose, treat, cure or prevent disease. The user assumes all risk, liability, and responsibility.