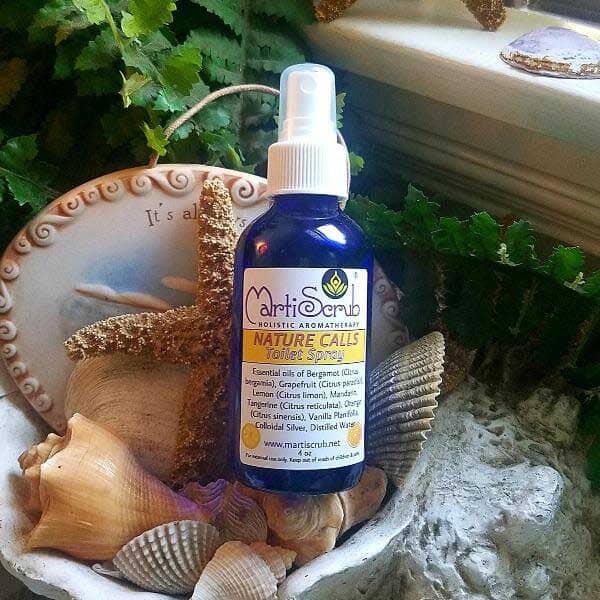 We all have "to go" and do our "business". Great to know that anyone who will be in your bathroom after using Nature Calls bathroom spray will only smell clean air with hints of citrus and vanilla! Be proactive and use my proprietary blend of Nature Calls Bathroom Spray before you "go"!
Ingredients: 
Here's how to use it: BEFORE "nature calls", shake the bottle, then spritz Nature Calls into the toilet bowl ( 3 or 4 pumps should do it). Then do your "business". How does it work? - The oils disperse over the water creating a vapor barrier and trap any offensive odors! Of course you can use this spray as a toilet/bathroom spray "after" as well.
Great to use as a room spray for home, office, campers, hotel room, etc. 
Size: 2 oz or 4 oz in PET atomizer bottle
Perfect for the guest bathroom, or on the go
Get one for the guest bathroom and put one in your purse! Perfect!
This works and just as good as main stream products. I will...
This works and just as good as main stream products. I will purchase this from now on instead of those.
• Skin-test "MartiScrub" products by applying a small amount to skin of inner arm. Do not use if redness or irritation occurs.

• Keep "MartiScrub" products closed and out of reach of children & pets.

• Keep oils away from eyes and ears.

• If pregnant, suffering from any medical condition, or taking medication, consult a health care practitioner before using.

• Store products out of sun and extreme weather conditions.

• "MartiScrub" products are not intended to diagnose, treat, cure or prevent disease. The user assumes all risk, liability, and responsibility.