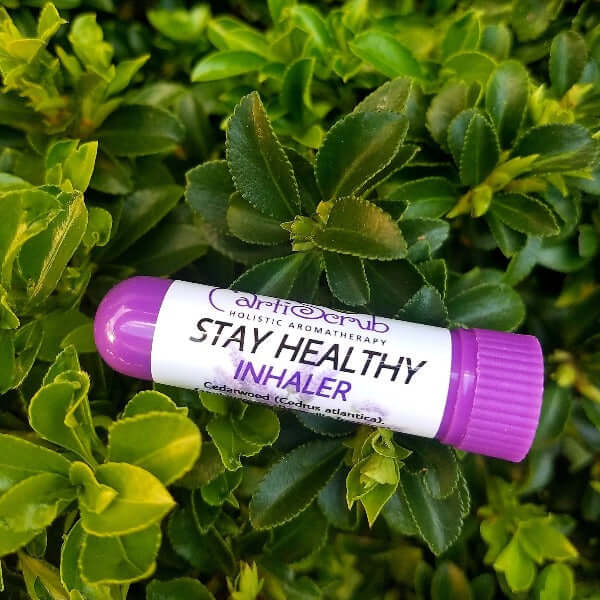 "Stay Healthy" is a nasal decongestant inhaler made with essential oils of Cedarwood (Cedrus atlantica), Frankincense (Boswellia serrata), Lavender (Lavandula angustifolia), and Roman Chamomile (Anthemis nobilis).
This essential oil blend is to help you sleep at night.
To use: Unscrew lid, hold the tip just about a half an inch below your nostrils and inhale deeply. Use 3x/day or on need-be-basis (should last you 6-8 weeks when closed properly). Colors of inhaler tubes vary.
• Skin-test "MartiScrub" products by applying a small amount to skin of inner arm. Do not use if redness or irritation occurs.

• Keep "MartiScrub" products closed and out of reach of children & pets.

• Keep oils away from eyes and ears.

• If pregnant, suffering from any medical condition, or taking medication, consult a health care practitioner before using.

• Store products out of sun and extreme weather conditions.

• "MartiScrub" products are not intended to diagnose, treat, cure or prevent disease. The user assumes all risk, liability, and responsibility.